Does chocolate expire? As with anything organic, chocolate can go bad, but not in the ways you might think. Your main question is probably how long does chocolate last, and what factors might extend or shorten that period? Should you refrigerate chocolate? Then you have all the various types to consider— plain chocolate or baking chocolate, milk chocolate or dark, and white chocolate or ruby; and for our purposes, we will discuss each of them individually. After all, Americans eat roughly 3 chocolate bars per week on average.
How Long is Chocolate Good For?
Best before dates on chocolates are usually not very strict. Manufacturers and chocolate makers use them as an insurance policy against poor storage on the part of consumers, as well as to give them an idea of how much longer they can guarantee the best flavor and texture of their products. To put these dates in context, below we'll discuss factors such as cacao percentage, additional fillings, and storage conditions which could affect the expiration date of chocolate.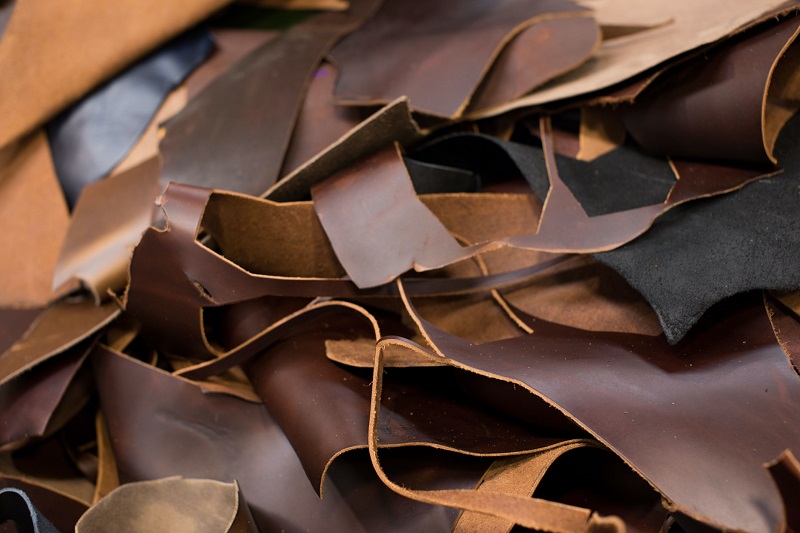 Chocolate Tempering & Storage
After the refining stage of chocolate making it undergoes a process called tempering, wherein the cocoa butter forms a specific crystal structure (Form V) known to be the most shelf-stable. Good tempering gives chocolate its shiny appearance, ease of mold release, and just the right amount of durability to make it snap when broken in half. Poor tempering adversely affects chocolate's texture, structure, and overall integrity, which can exacerbate issues such as fat bloom.
Tempering is important to pay attention to because specific conditions need to be met in order to allow the formation of the optimal crystal structure. Temperature and humidity are the most important factors in getting the perfect temper in your chocolate. In this case, the environment needs to be cool and dry within a very specific temperature range. Unsurprisingly, the best temperature for storage is anywhere from 18-21℃ (64℉ – 69.8℉), remarkably close to the final temperature to which chocolate is tempered, 23℃ (73.4℉).
When choosing how to store chocolate long term, avoid damp humid areas and direct sunlight. Moisture is bad for chocolate, as it can cause sugar bloom on the chocolate's surface, meaning that water gets on the chocolate and dissolves the sugar, affecting the structure of the chocolate. Additionally, if it gets, too hot then the structure of the cocoa butter begins to break down, causing fat bloom to appear, or worse, the chocolate may outright melt and stay melted.
Storing chocolate in the refrigerator and freezer is also an option in very hot climates, but steps need to be taken to prevent temperature shocks or ruinous contamination. The danger of chocolate spoiling generally results from 4 main sources: fat bloom, sugar bloom, expired or overheated milk, or being infused with flavors or ingredients which can expire.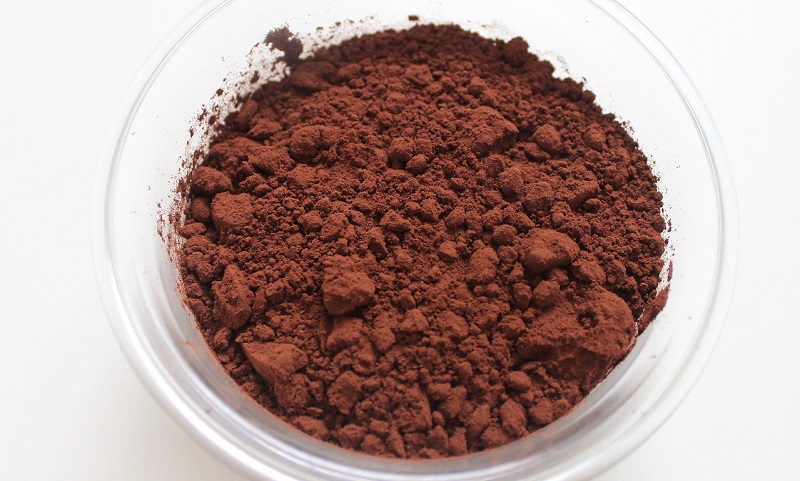 Chocolate Bloom & Seizing
Mold generally does not grow on chocolate; instead, we get the beauty of bloom. Chocolate bloom is a white or off-white coating that develops on the surface of chocolate when it is improperly stored. Sometimes this also occurs naturally because of issues with quality control, but that's not common these days. The two kinds of chocolate bloom to be aware of are fat bloom and sugar bloom.
Fat bloom occurs when the crystalline structure of a chocolate breaks down, meaning that the cacao butter separates from the cacao solids. Fillings that contain fat may also mingle with the chocolate shell layer, resulting in fat bloom. Such bloom appears as grayish or off-white streaks on the surface of the chocolate, and tends to have a slick feel to it.
Sugar bloom occurs when chocolate is exposed to moisture that is absorbed by the sugar, forming larger sugar crystals on the surface when that moisture evaporates. It is characterized by a dry hard dusty or rough white surface. Note that both fat and sugar bloom only affect the chocolate's appearance; it is still safe to eat and can be remelted to remove this discoloration. Bloomed chocolate may lose its original texture and flavor, but it can be remelted and repurposed, with a personal favorite being in brownies or hot chocolate.
To avoid fat bloom, store chocolate in a cool dry place that can preserve its crystalline structure, and more generally avoid warm temperatures. Sugar bloom can be avoided by preventing temperature shocks that could introduce condensation and moisture to the chocolate. Related to sugar bloom is seizing, which occurs when water or moisture contaminates melted chocolate, rapidly turning it unevenly solid, rough, and grainy. Massive clumps form as cacao solids cling to the water and sugar mixture.
This transformation can still happen in sugar-free chocolate, so always be cautious when mixing liquids with chocolate.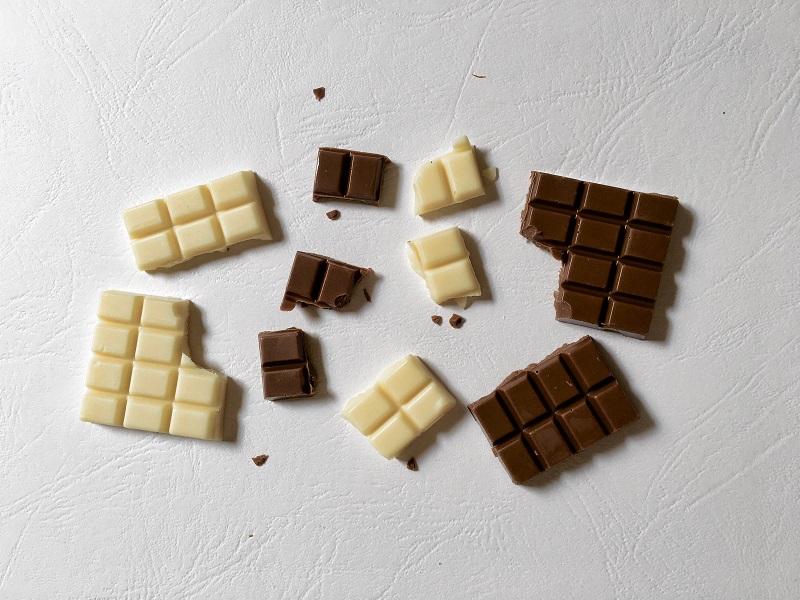 Additional Details About Chocolate Expiration
Chocolates with added fillings like nuts or truffles have much shorter shelf lives. They last only about one or two weeks in the pantry after their best before date, up to three months after in the refrigerator, and six months after if properly stored in the freezer.
Most experts suggest that chocolates which contain additional fillings should be consumed close to the best-before-date to avoid consuming spoiled ingredients. Age isn't the only way to spoil chocolate, however, as heat can be equally destructive. Heat can introduce moisture that can contaminate the milk solids in chocolate, causing it to start to go bad.
Another quick reference to note is the cacao content in the chocolate. The higher the percentage of cacao solids, the longer it is likely to last. Confections and baked goods, on the other hand, will have shorter lifespans compared to plain chocolate, because of their added perishable ingredients.
Cocoa butter is the fat from the cacao bean, often added to chocolate to make it more smooth and workable in the machines. It's also a shelf-stable ingredient that contributes to chocolate's long shelf life. However, it is still a type of fat and will eventually oxidize and go rancid. Because cacao solids (not the same as chocolate liquor) contain antioxidants that can prevent the cocoa butter from breaking down and going bad, dark chocolate has the longest shelf life of any chocolate.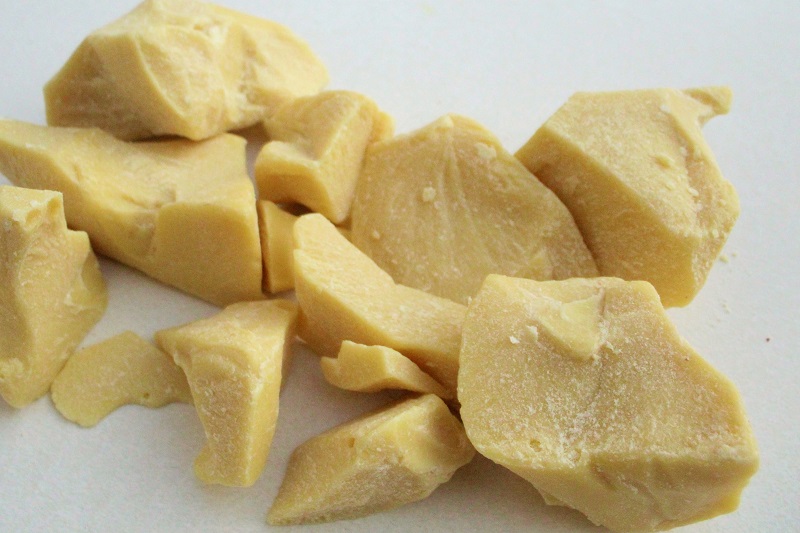 Does White Chocolate Go Bad?
White chocolate is generally classified as a confection, meaning it contains a mix of carbohydrates and sugar. It does not contain cacao solids like the other kinds of chocolate. Instead, it is made from a minimum of 20% cocoa butter in the US, and milk solids make up at least 14% of the mix while 3.5% represents milk fat. The remainder is made up of sugar, other sweeteners, and additional fillings.
White chocolate is not considered to be chocolate by some due to the lack of cacao solids. But make no mistake; it can still be made artisanally. Craft chocolate makers can put as much as 40%+ cocoa butter into their bars.
From the get-go, the lack of cacao solids and the large portion of cocoa butter that makes up white chocolate means that there is nothing to delay the fats in the bar from decaying. The presence of milk solids also makes it susceptible to eventually spoiling, especially if exposed to moisture. Generally, white chocolate is estimated to have a shelf life of one year if unopened and stored properly.
If the wrapper has been opened it can be stored for about six to eight months, but placing it in the refrigerator can double each of these numbers. If placed in an air-tight container and stored in the freezer, it can theoretically last indefinitely, but you will definitely experience a decline in quality.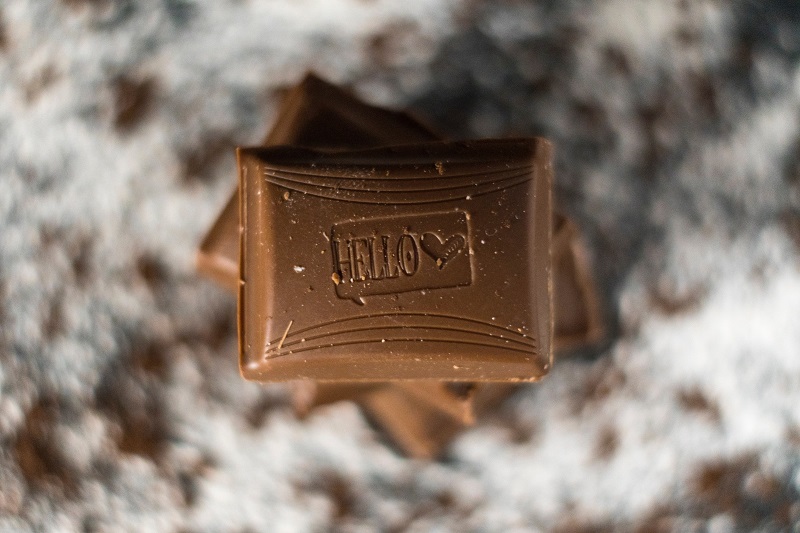 Does Milk Chocolate Go Bad?
Milk chocolate contains a small amount of cacao solids, which contain antioxidants that slow down the oxidation of cocoa butter. On top of this, the amount of cocoa butter in the mix is generally considerably lower than white chocolate. Similar to white chocolate, the presence of dairy is another factor as to why milk chocolates could spoil sooner.
Typically, commercial milk chocolate is only required to have 10% cacao solids in the US and 20% in the EU. The rest of the bar is made out of sugars, fats, milk in some form, and other preservatives, which give milk chocolate a bad reputation for being unhealthy. Craft milk chocolates made by independent chocolatiers however have as much as 35-55% cacao used in their base, making them healthier in comparison.
Milk chocolate has a similar shelf life to white chocolate. It will last a year or more if unopened and stored in ideal conditions, or six months if opened and properly sealed again. You could also double these numbers if it's refrigerated, and even longer if in a freezer.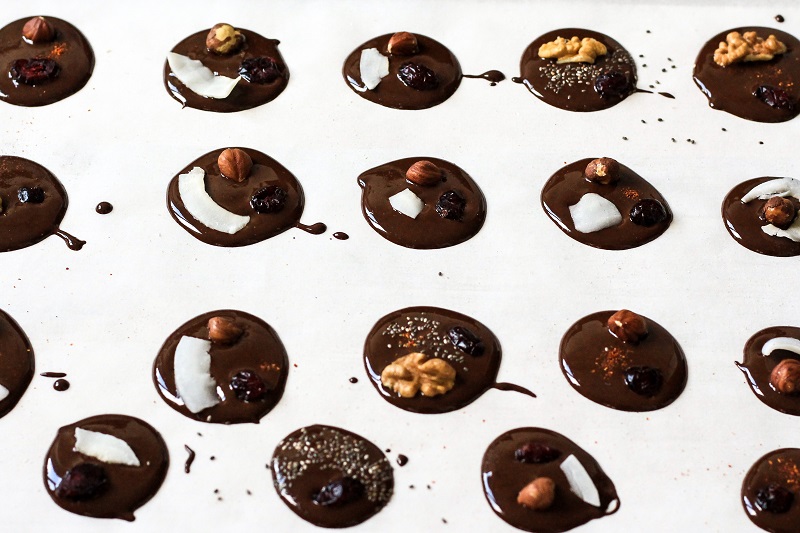 Does Dark Chocolate Go Bad?
Compared to other chocolates, cacao solids make up 50-100% of dark chocolate. The ratio of cacao solids versus cocoa butter is also smaller than that of white or milk chocolates, promoting a longer shelf life. Furthermore, two ounces of 70% dark chocolate can contain as much as 50-60 mg of caffeine & two to three times more flavonoids than milk chocolate, an antioxidant known to promote heart health.
If stored correctly, dark chocolate will last around two years. Once dark chocolate is opened it can last up to one year in proper storage. Refrigeration can double these numbers, while using a freezer theoretically extends that indefinitely (at the cost of quality and flavor).
These estimates are guidelines, but the nature of chocolate is that, depending on composition and storage, it can be extremely long-lasting. Some plain chocolate bars will last 5 to 10 years if properly handled. The Hershey Company for example made military chocolate rations that can endure the rigorous requirement of the US military, an environment where supplies may see deep storage conditions. But can chocolate go bad even before its expiration date? Do chocolate chips go bad ever?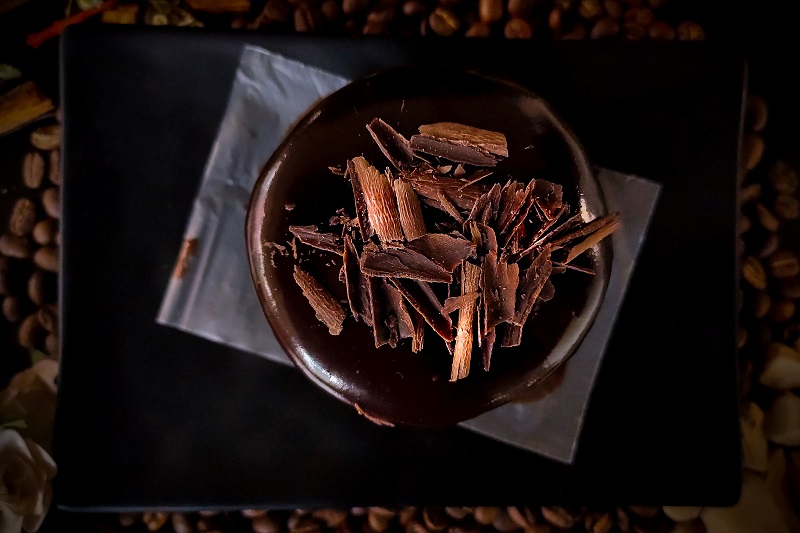 Other Factors in Chocolate Expiration Dates
Chocolate bars that use cheaper fats like palm oil instead of cocoa butter in their mix oxidize more rapidly and experience a shorter shelf life. These chocolates should be consumed two to four months after the best before date, or up to six months after if stored in the fridge, and up to eight months after if stored in the freezer. Products like chocolate chips tend to have even more cocoa butter added in order to keep their shape, so they tend to last longer than in bar form.
A public statement from Cadbury says that chocolates should not be refrigerated. However, in the event refrigeration is needed due to climate concerns, they can last no more than two years in the fridge without degradation of their texture or taste.
The concern with using a freezer or refrigerator is the formation of water from condensation, risking bloom when the chocolate experiences extreme temperature changes. After a time, ice crystals form on the surface of things placed in a freezer and the damage this causes to the texture and taste of ingredients is called freezer burn.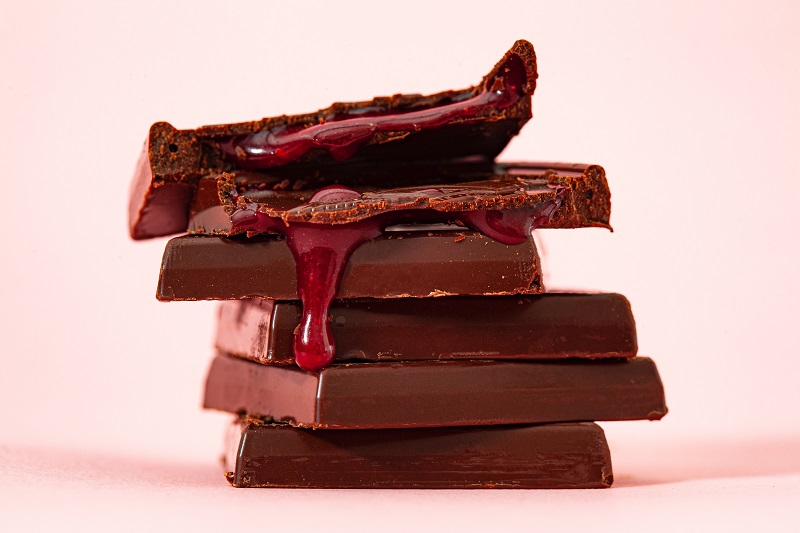 To combat this, chocolate needs to be sealed before placing it in the freezer (an air-tight zip bag will do). Then when it is time to take out the chocolates, you need to take steps to slowly bring them up to room temperature and prevent temperature shock. To do this, you can take it from the freezer and quickly leave it in the refrigerator. When the chocolate finally adjusts to the temperature in the refrigerator it will be ready to bring out into a cool, dry place to adjust to room temperature.
After keeping the aforementioned details in mind, the best way to check if the chocolate has gone bad is to do some sensory inspections. First, you can visually inspect the chocolate for discoloration. White chocolate, for example, can turn yellowish when the cocoa butter starts to go bad.
Next, try to smell for off odors. Cocoa butter and other fats can all eventually turn rancid. Cocoa fat specifically can also take on the smell of surrounding food stuff if not sealed properly, so keep it away from anything with a strong smell (mint, spices, onion, etc.).
Finally, if you want to make sure whether your chocolate has expired or not, a taste test can be done. Old chocolates that have bloomed, especially ones with high cacao solids content, are entirely safe to eat but recommended against serving to guests due to appearance. Long storage can lead to the degradation of taste, but not by much. If the taste is too far gone, it could be time to get rid of the chocolate.
This is most of the relevant information you may need to decide how to store chocolate and how to tell your chocolate has expired.