Chocolate as we know it today is made in a large variety of flavors & types, each one catering to a different taste. Because of that cornucopia of options, we might be tempted to forget that it's all made with the same four or five basic chocolate ingredients.
Xocolatl ('chocolate' in Nahuatl), as the Aztecs called it, is lightly processed cacao beans ground into a bitter chocolatey mass called cacao paste, which is then heated into a liquid known as chocolate liquor. Different dilutions of chocolate liquor and spices have served as the main celebratory beverage for millennia.
Besides the basic cacao, recent centuries have seen the addition of these ingredients in chocolate: cane sugar, milk powder, lecithins, and vanilla beans. There are many other chocolate ingredients used to achieve a specific texture, aroma, or taste that appeals to the mass market. In the last few years, a lot more vegan milk chocolate options have also appeared.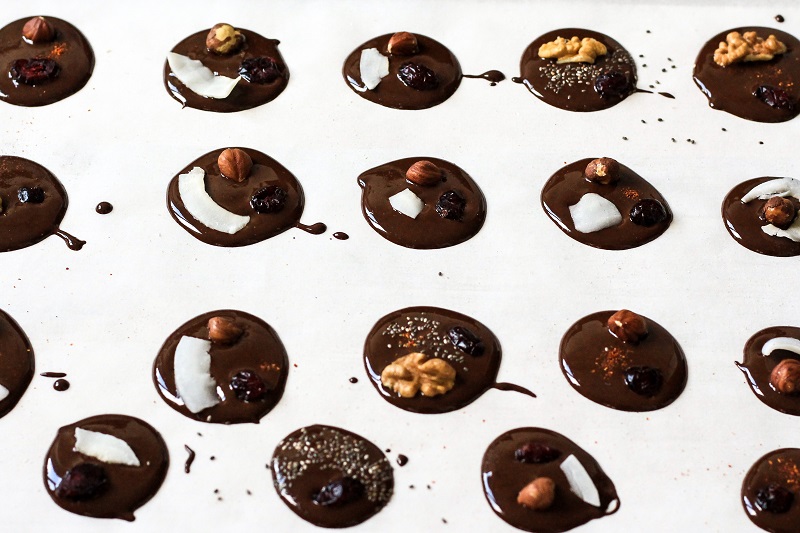 All About The Ingredients in Chocolate
Cacao Beans
Cacao beans are the only ingredient needed to make chocolate. They are the seeds harvested from the fruit of the Theobroma cacao tree. They undergo a fermentation and drying process after harvest that takes several days, though it varies by type. When ready, thebeans are bagged and sent out to small and big chocolate makers alike for processing and refining.
The cacao paste (cacao mass) that's directly ground to make chocolate is made by removing the shells from roasted cacao beans and grinding the resulting nibs. For a long time, chocolate was exclusively consumed in beverage form. It was only in the 19th century when advancements in technology would allow the chocolate makers of Europe to produce the solid chocolate products we are familiar with today.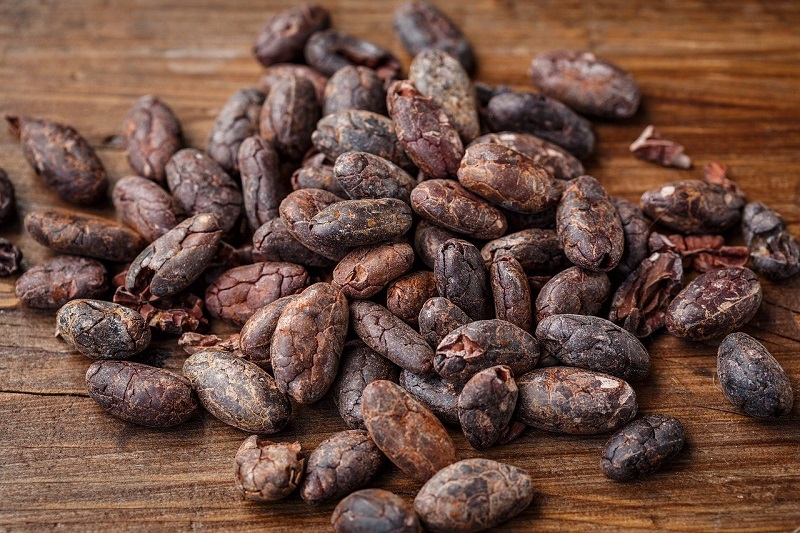 Cane Sugar
Sweeteners are one of the most striking ingredients in chocolate. Long before cane sugar was used, the Mayas, Aztecs, and Toltecs had already been known to mix in sweeteners like honey to mellow out their bitter xocolatl beverages.
In 1493 Christopher Columbus would bring sugarcane seedlings to the western hemisphere, specifically Hispaniola. The Spanish would then spread this crop with labor taken from the Mesoamerican civilizations of the Central and South Americas, and later with enslaved Africans. The Europeans who would adopt xocolatl and later call it chocolate would initially use honey as well, but largely shift to cane sugar as more enslaved Africans began harvesting sugar cane on the colonies of the West Indies.
Cane sugar comes from the ancient Indian refinement process of turning fresh cane juice into granulated crystals. The commodity was initially introduced to Europeans in 1100 AD as a spice, thanks to the economic expansion of medieval Arabs hailing from Persia.
The choice to switch to cane sugar largely centered on the ease and predictability of its production, which lowered production costs for drinking chocolate. Any perceived medicinal advantages of cane sugar at the time would eventually be debunked, but by then cane sugar would have already become the preferential taste and cost-efficient sweetener for chocolate.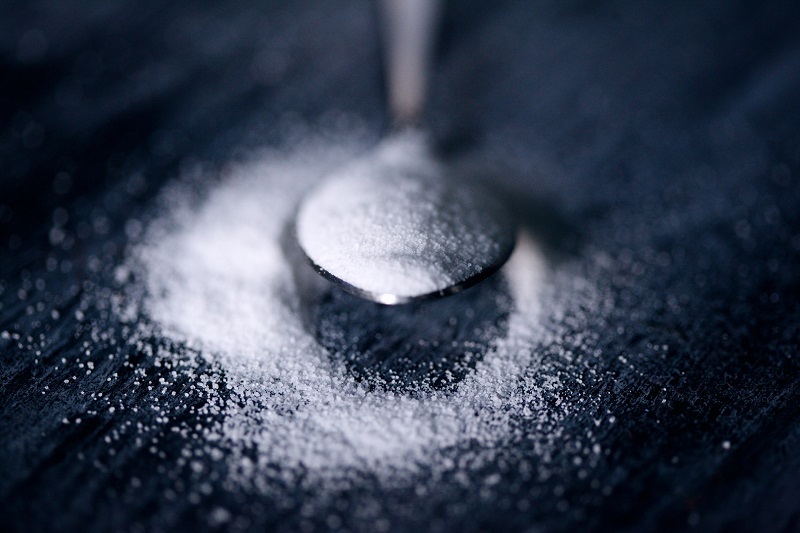 Milk Powder
One of the other important ingredients in chocolate is powdered milk. The addition of milk to chocolate is generally to both soften and refine its inherently bitter taste. In the case of some low quality milk chocolates, the typical-added cocoa butter is replaced with refined vegetable oils, which lowers production costs by reducing the cacao content in the mixture.
One of the first recorded instances of Europeans using milk in chocolate drinks was when an Irish physician, Hans Sloane, introduced the concept of serving this blend in London in 1687. A historian's research believes this choice came after he saw people in Jamaica enjoy theirs that way. It was thought for a time to have had medicinal properties, and eventually spread its distribution channels throughout the city, then in France, and then North America by 1834.
In 1847 J.S. Fry's & Sons created the first chocolate bar, but it was only in 1875 that a Swiss entrepreneur, Daniel Peter, successfully combined milk with chocolate using the powdered version he obtained from his neighbor, Henri Nestlé. The recipe would be further refined in 1898, but ultimately milk chocolate would prove more popular than previous chocolate bar products due to its milder taste. In time it would start an even larger rush in chocolate by other manufacturers— by 1905 Switzerland would be producing 15,000 tons of chocolate.
Lecithins in Chocolate
Lecithins are emulsifiers that help make cacao paste (cacao mass) easier to work with by reducing its viscosity. Improving cacao paste's consistency allows additional ingredients to mix evenly, refining the chocolate's taste and improving its ability to set into molds.
This was traditionally done with extra cacao butter, but lecithins have proved to be cheaper alternatives. Chocolate that requires 3% to 4% extra cacao butter to achieve the desired viscosity would require roughly 0.1% lecithin to achieve the same results. Researchers found that any more than this amount of lecithin in chocolate doesn't add to its workability and sometimes even made it more viscous.
The two commonly-used lecithins in chocolate production are soy and sunflower lecithins. The decision between which to consume will primarily come down to the severity of one's sensitivity or aversion to either of them. Allergic reactions to soy products are more widespread, however the proteins that directly trigger the allergic response are almost completely absent in soy lecithin. The major consideration is that many chemicals are used in its collection, and that just feels icky to a lot of people.
Sunflower lecithin is a perfectly healthy ingredient, and the potential health benefits it provides far outweigh any potential side effects. If you're interested, the emulsifiers used in the chocolates you consume should be listed in the ingredient list on the packaging label. Soy lecithin will sometimes be listed as "lecitina de soya" while sunflower lecithin may be listed as "lecitina de girasol."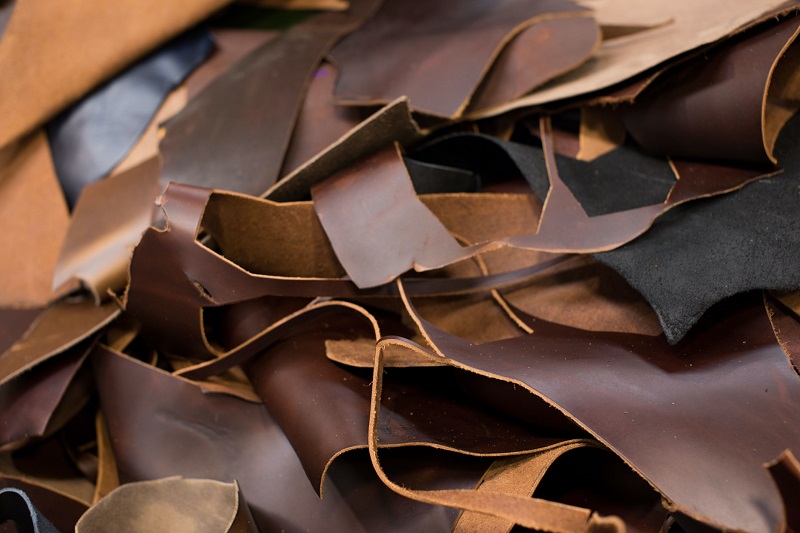 Vanilla Beans
Vanilla is a spice, and is one of the more subtle but impactful ingredients in chocolate. According to a 2014 online article written for the National Geographic, it is known to have been used by the Mayans and Aztecs to improve the aroma and flavor of their xocoatl. Europeans would quickly & widely also adopt vanilla bean, and eventually use it in various industries beyond chocolate.
Industrially in chocolate bar and chocolate couverture production, vanilla balances sweetness and counteracts the acidity and natural bitterness of cacao. Vanilla's strong aroma and flavor also serve to mask any inconsistencies in the taste of different batches. As such, chocolate without any vanilla is more commonly offered by bean-to-bar makers who argue that vanilla flavoring is too often used industrially to mask poor chocolate quality.
There are many more chocolate ingredients that have been used throughout history to enhance flavor at some point or another, but these are the most important ingredients in chocolate. They're the ones that have slowly come to make a significant impact upon the industry and the world at large, ultimately even shaping the demographics of certain countries, particularly in the Americas.