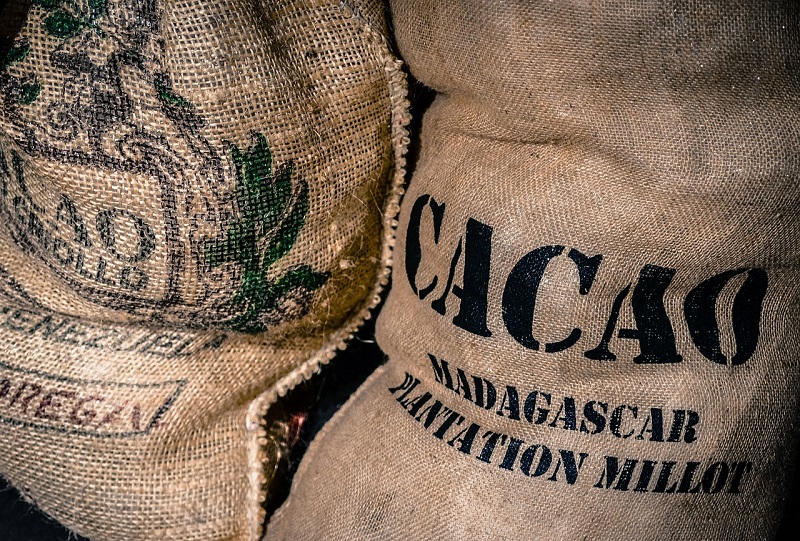 When you're reading the ingredients list of your favorite chocolate bar, trying to determine if it's vegan or not, surely you'll come across the ingredient "cacao." Alternatively, you may see the word "cocoa," but rest assured that both words mean the same thing: Theobroma cacao. That is the scientific name for the tropical cacao tree, which produces the base material for all chocolate.
As of now, there is no processing method which uses animal parts to prepare cacao for use in chocolate making (or anything else). Cacao is vegan, no matter what you call it: cocoa mass, cacao mass, cacao seeds, cocoa seeds, chocolate liquor, cocoa liquor, cacao liquor, or chocolate. Technically, once the beans are ground ground up, they are chocolate whether it's sweetened or not.
But 100% chocolate bars can be a very overwhelming taste, and you'll probably want to start with some lower percentages. So for those asking yourself is cacao vegan? Rest assured, your organic dark chocolate bars are all vegan-approved, as long as they don't use honey as a sweetener.
—