Many consumers are surprised to learn that their chocolate contains lecithin, especially if they plan to bake with it. So what is soy lecithin, and why is there soy lecithin in chocolate & other smooth treats? We address these questions and more in this week's in-depth dive into chocolate ingredients.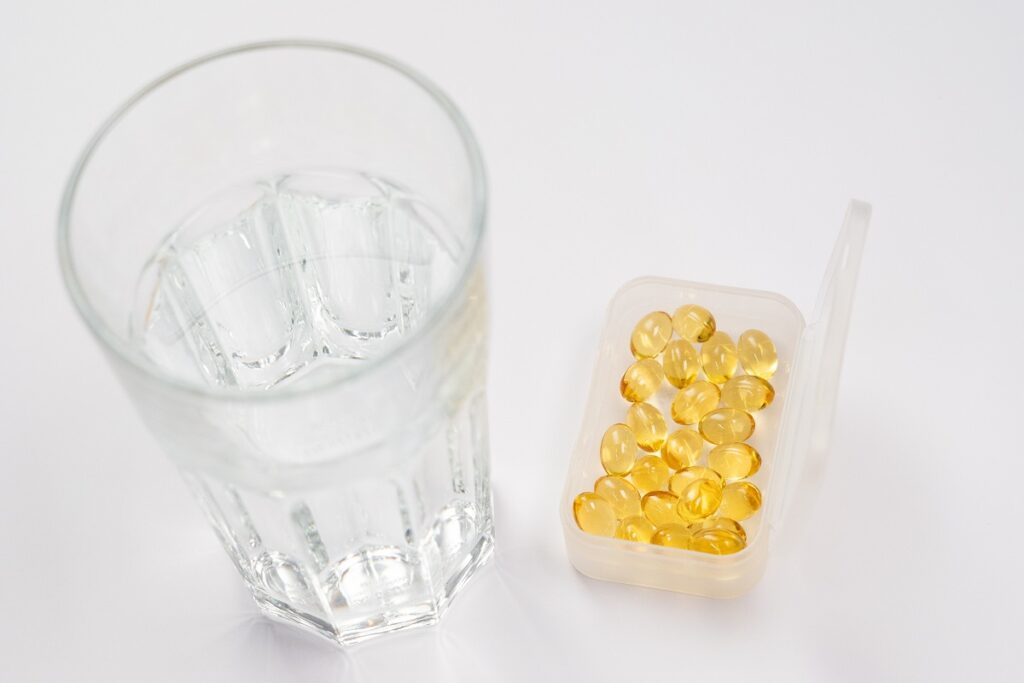 What is Soy Lecithin?
Soy lecithin is an important byproduct obtained from the production of soybean oil. In the food industry, it is widely used to hold emulsions of liquids and fats together. This overall improves consistency by keeping ingredients dispersed equally throughout the compound. In the supplement industry it is an antioxidant, a wetting and stabilizing agent enriched with choline.
It's actually the presence of choline which makes soy lecithin a common supplement as well. Daily doses of soy lecithin are said to lower bad cholesterol and promote the overall health of cells and the nervous system. In the cosmetics industry lecithin is also used because it helps restore moisture to the skin, so you see it in lotions and conditioners. The broad applications for its use and many generally positive attributes are why you will commonly find soy lecithin in chocolates of all kinds.
The discovery of lecithin is credited to a French chemist and pharmacist, Theodore Nicolas Gobley, who successfully isolated unpurified lecithin from egg yolk, carp fish eggs, fish roe, and brain tissue in a series of extended studies between the years 1848-1850. The extracted lecithin always yielded a mix of oleic acid, margaric acid, and glycerophosphoric acid when hydrolyzed. It would take additional research in the 1860s to identify choline.
This eventually led to the discovery of the first phospholipid in the form of phosphatidylcholine. In the year 1889, the presence of lecithin in soybeans would be published in Switzerland, and the expansion of soy oil refining in the early 20th century led to large amounts of sludge-like waste products which would later be dried by processing plants in Germany into soybean lecithin.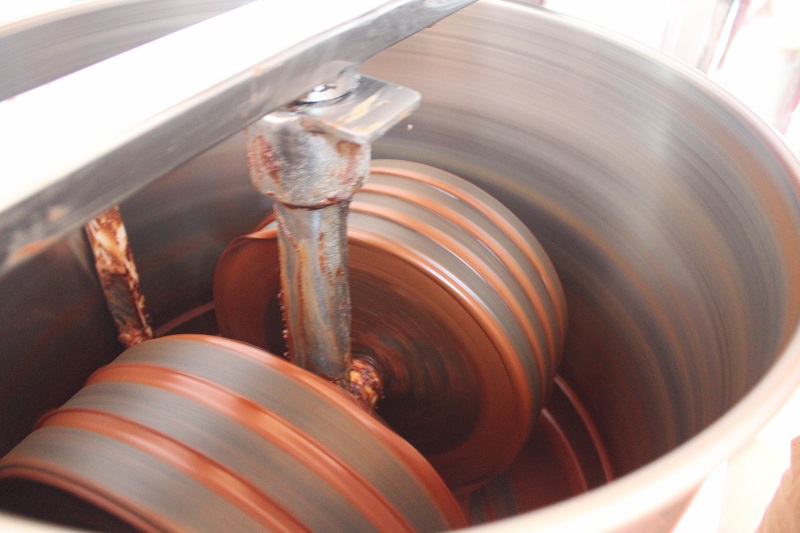 Why is Lecithin in Chocolate?
The emulsifying properties of soy lecithin are commonly used in the chocolate industry. Cacao beans alone don't always mix so smoothly with the added sugar and milk powder, which can noticeably thicken the chocolate. Additional cocoa butter is the traditionally used emulsifier, however it was found that a much smaller amount of lecithin proves to be just as effective.
Lecithin then partially replaced the increasingly expensive cocoa butter as the emulsifier in chocolate. Its role is to reduce the friction between the ingredients in chocolate and disperse them evenly throughout the mixture. The addition of these fatty substances makes chocolate less viscous, allowing it to flow better while also improving the appearance and particle size of the ingredients.
Making chocolate easier to work with reduces the strain that grinding & concheing machines experience while making it, and in the end it will result in improved texture. Like cocoa butter, soy lecithin contributes to stability and improves shelf life. Despite lecithin's benefits, there is increasing concern about its usage by many health-conscious consumers. 
Two big factors which affect the perception of soy lecithin are: 1) the heavy chemicals used in the recovery of soy lecithin from soybean oil, and 2) that 94% of soybeans planted are genetically modified organisms or GMOs. Health-conscious consumers prefer naturally grown organic foods and ingredients.
Due to a large percentage of soybean products being derived from GMOs, soy lecithin in chocolate faces more scrutiny and controversy unless it can be proven to be from organic sources. There are also no easily distinguishable differences between GMO and non-GMO soy lecithins, making it difficult to differentiate. Instead, manufacturers are required to certify their products under guidelines provided for by their chosen certifying organization.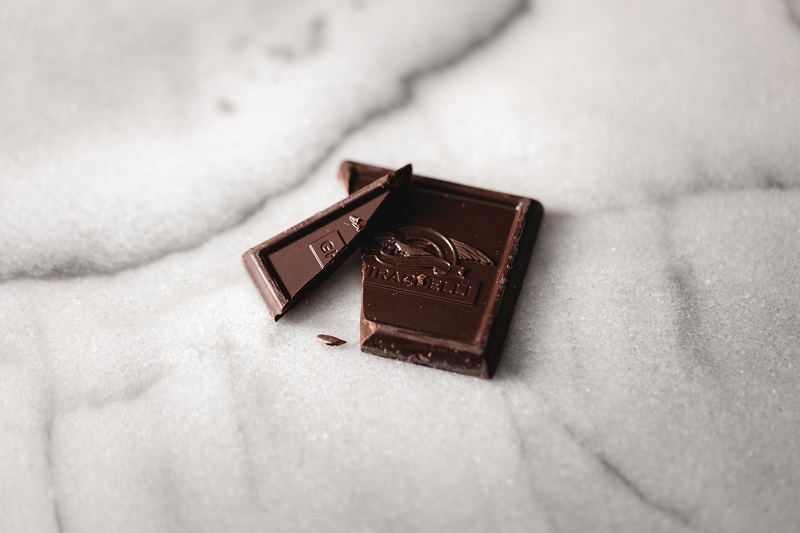 Soy Lecithin vs Sunflower Lecithin
Lecithin can be obtained from a multitude of animal and plant tissues. Besides soybean, sunflower seeds are one of the leading oil-producing seeds in the world and account for 87% of vegetable oil production. Where soy lecithin is harvested from the degumming process of soybean oil, sunflower lecithin can be obtained from the gum of dehydrated sunflower seeds without the use of chemicals like hexane and acetone.
Instead, extraction is done through cold-press, an entirely mechanical process that is considered healthier and more natural by most consumers. Both soy and sunflower lecithins are available in different forms, from liquids and powders to proteins and granules. All forms are easily incorporated into manufacturing processes as emulsifiers, stabilizers, viscosity adjusters, antioxidants, shelf-life extenders, and nutritional fortifiers.
Soy lecithin is generally thought to be more suitable for non-consumables, while sunflower lecithin tends to be seen as less threatening by consumers in food applications. Additionally, soy lecithin is yellowish-brown in color and viscous, while sunflower lecithin is dark amber with a much lighter consistency. Both have an unflavored bland taste, and despite appearances, sunflower lecithin has a weaker smell.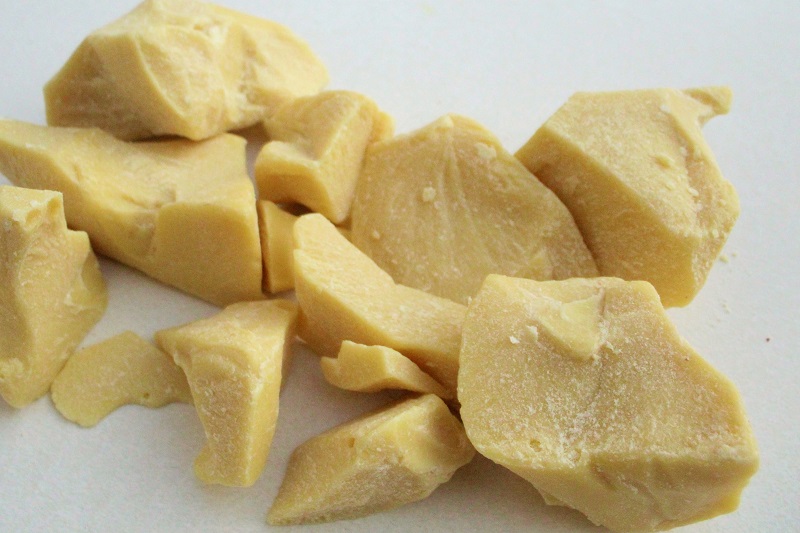 Food Allergies and Chocolate
Soy is one of the most common food allergens, while on the other hand, sunflower seeds are widely considered hypoallergenic. Allergic reactions to soy products can vary and manifest differently depending on the interaction and across different individuals, making them difficult to diagnose. However, it is important to note that the proteins responsible for triggering allergic responses are virtually absent in soy lecithin.
Just the same, an allergic response to both soy and sunflower lecithin is not impossible with a strong enough reaction or if the individual is extremely sensitive. In addition, soy lecithin is known to increase estrogen levels, and should be avoided by people who have a hormonal imbalance. Sunflower lecithin, on the other hand, only has a minor impact.
Soy lecithin is cheaper than sunflower lecithin because it is considered a waste product of the larger soybean oil manufacturing industry. There is also less lecithin in sunflower than in soybean, and the cold-press process involved in extracting lecithin from sunflower all contribute to its higher cost, making the production of soy lecithin a more economical choice.
To give a sense of the difference in scale between the sunflower and soybean industries, take a look at the year 2018, leading up to 2019 when Russia and Ukraine accounted for 79.84% (27,710 metric tons) of global sunflower seed production. In comparison, the two largest soybean producers of the same year produced 240,215 tons accounting for only 66.49% of the total global production, a lower share compared to sunflower production despite being larger overall.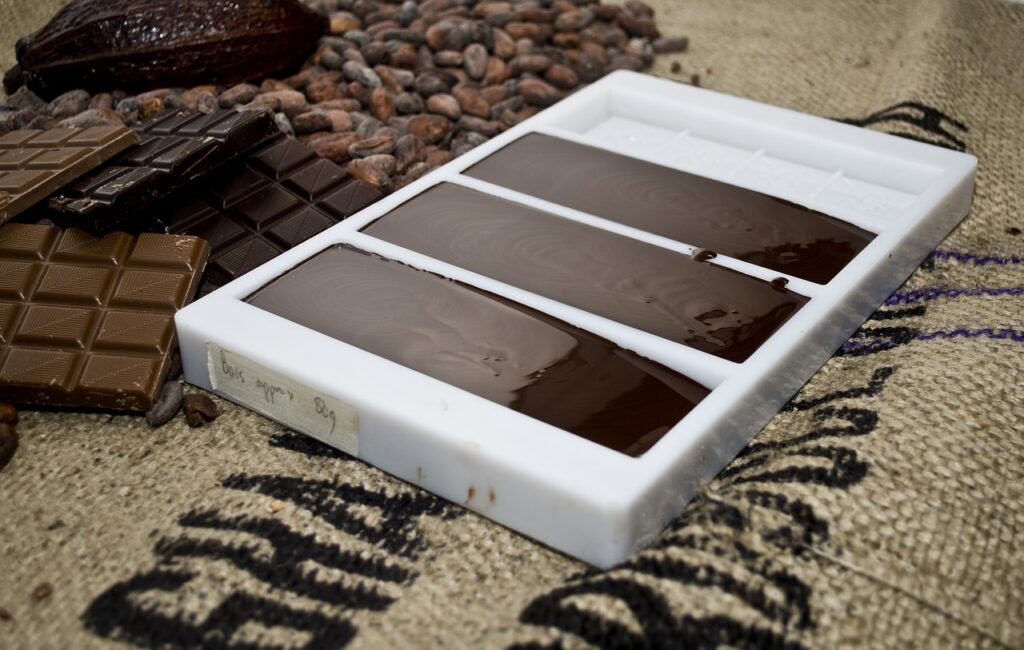 Is Lecithin in Chocolate Bad for You?
The answer is no. Both soy and sunflower lecithin are plant-based substances and are considered safe. Any mild problems that may arise from their use are outweighed by the many health benefits they provide, like a source of antioxidants, cholesterol control, joint lubrication, and nervous system health. Side effects associated with lecithin are usually attributed to its use in supplements where the dosages may be higher.
This is even less of an issue for lecithin found in chocolates because the primary use is that of a thinner used to replace some of the cocoa butter needed to make it workable, creamy, and smooth in texture. There is also an industry mandate to use a maximum of 0.5% lecithin in chocolate because the addition of more has not shown further improvements in its workability.
Both soy and sunflower lecithin is frequently used in chocolate, however, the trend of production shows that there is an increasing demand for sunflower lecithin especially when it comes to their use in food goods. As for the decision of which to personally consume or use, that choice is more dependent on personal allergic responses and the values associated with how you feel regarding the source of their production. Otherwise, both are generally used interchangeably.
With that in mind, I foresee quality chocolates shifting to predominantly using sunflower lecithin as it gains more popularity because of its association as a non-GMO substance, less of an allergen risk, and lack of chemical processing making it clean-label friendly.