Navigating a chocolate bar wrapper can be very intimating, especially as a vegan; names of ingredients are often confusing, and as obscured as is legally allowed. But similar to last month's post on cocoa butter, today's spotlight is on a basic ingredient: chocolate liquor. So what is chocolate liquor, exactly, and does it pass the vegan test?
While it may not sound very familiar, chocolate liquor is actually the base ingredient for all dark and milk chocolate bars, as chocolate liquor is a synonym for ground cacao beans, also called cocoa mass or cacao mass. But in what ways could chocolate liquor be compromised? Why is it called liquor if it doesn't contain alcohol? Is chocolate liquor the same as a chocolate liqueur?
Below we'll explore those and other common questions about chocolate liquor and dark chocolate, as it relates to an earth-friendly diet!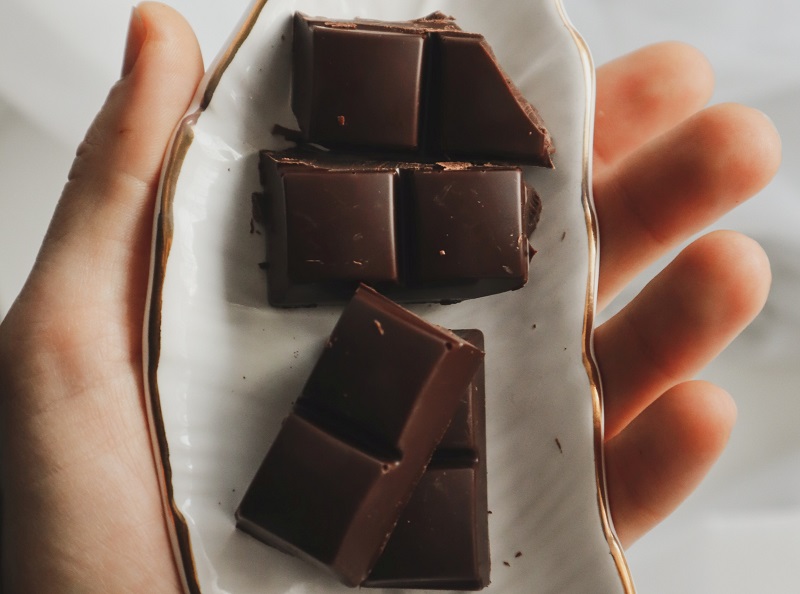 What is Chocolate Liquor? (Definition)
As stated above, chocolate liquor is a cacao-based product made from peeled & ground cacao beans. The liquid— which when cooled is referred to by a variety of names, including cocoa mass and baking chocolate— forms the base for milk and dark chocolates. The wording as "liquor" rather than "liquid" is actually a vestige of old-timey English, in which the liquefied form of something was called its 'liquor.'
So despite modern etymological connotations, chocolate liquor contains no alcohol, though cacao is a fermented food. The cacao beans from which chocolate liquor is made are also about half fat (cocoa butter) and half solids (cocoa solids), which is why they liquefy so easily in a grinder or food processor. The resultant chocolate liquor will solidify at room temperature, but if it's brought in contact with human body temperature (such as your hand), it will start to melt again.
This is because, just like any chocolate, the particles of chocolate liquor have been ground small enough that they destabilize right at human body temperature. That phenomenon is thanks to the structural properties of cocoa butter, which by itself forms the base for white chocolate, but together with chocolate liquor, also forms the base for dark and milk chocolates. While dark chocolate contains more chocolate liquor on average, if a chocolate is made with low quality cacao, then it won't carry the same level of antioxidants, trace minerals, and fiber & protein as a craft chocolate (not to mention the ethical quandary).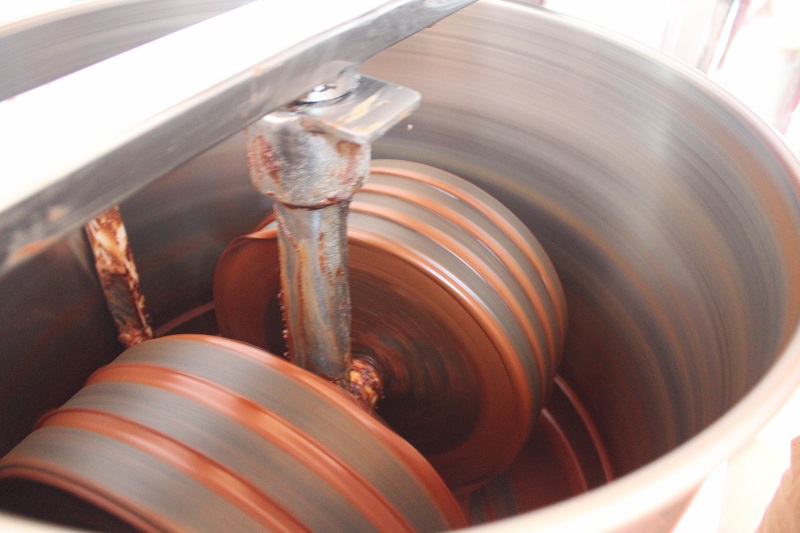 What is Chocolate Liqueur? (Dairy Free Options)
But if you stumbled upon this article looking for vegan chocolate liqueurs— as in the alcoholic beverage— then you've also come to the right place. A chocolate liqueur is an alcohol which is flavored like or infused with chocolate. Some examples of a chocolate liqueur include Godiva's Dark Chocolate Liqueur and the even more common Creme de Cacao. Both of those drinks use cocoa nibs to lend them their characteristic chocolatey flavor, though neither is automatically going to be vegan.
This is because most chocolate liqueurs are sweetened with non-vegan sugars and many contain added dairy. Even looking at clear rather than cream-based chocolate liqueurs still leaves you with the issue of sweeteners. So my advice for making a chocolatey beverage of your own, is to make your own vegan chocolate liqueur. You'll just need a base alcohol of your choosing, a bag of roasted cacao nibs, some raw cane sugar, and your preferred vegan milk in canned or powdered form (optional, but I like coconut). Check out the recipe here.
But I also have good news! Despite the historical reliance upon dairy cream, these days there are dairy free chocolate liqueurs on the market (though always double check the ingredients list to ensure they're otherwise vegan).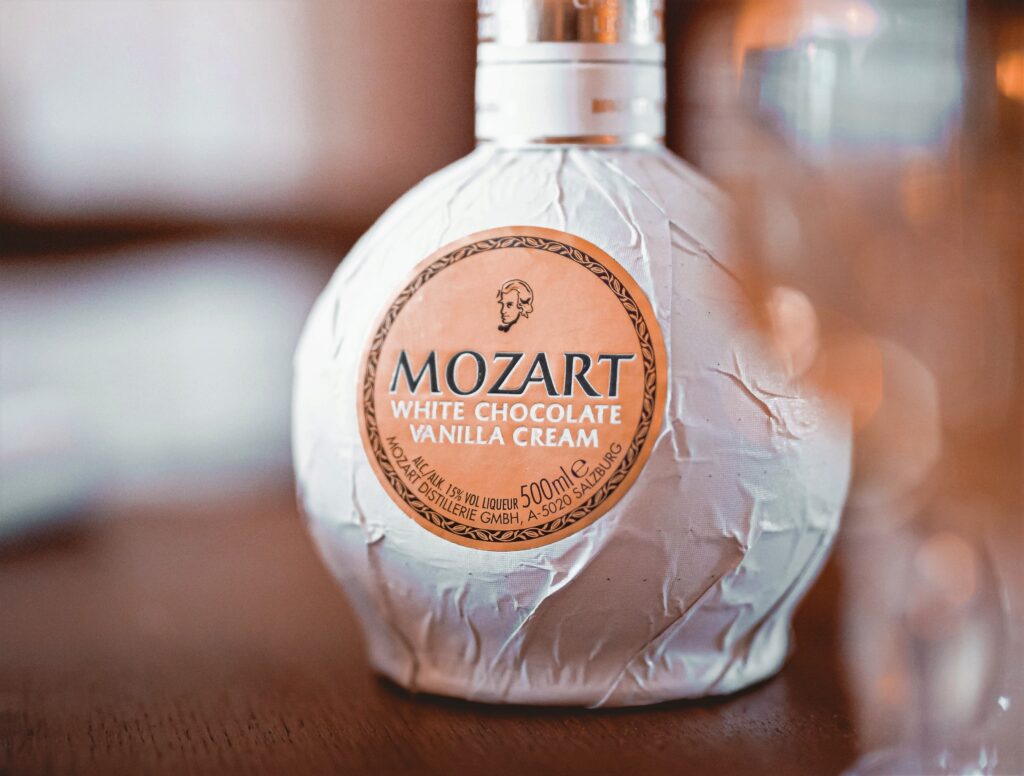 Is it Chocolate Liquor or Cocoa Liquor?
Since we now know that chocolate liquor is different from the alcoholic beverage of chocolate liqueur, allow me to introduce you to their less famous cousin: cacao liquor (also called cocoa liquor). This fruit-based liquor is made from the juice of the cacao fruit, fermented for several days after it's taken from the shell. Different types of cacao have slightly different-tasting juices, but most varieties have a sweet but tart nectar with notes of lychee and strawberry.
With billions of pound of cacao harvested each year, you'd think we'd see much more cocoa juice and cocoa liquor out on the market, but it's uncommon outside the tropics. This is in part due to lack of demand, but mostly it's because of lack of infrastructure and the requirements of fermentation. A large portion of this cacao juice is actually necessary to feed the fermentation that transforms these purple cacao seeds into bitter chocolate morsels.
Some farmers still separate their cacao juice from the start, fermenting it separately to make their own stash of alcohol. But other small companies are starting to bring cacao juice products to the global market, and I highly recommend trying some if you can find it. Cacao fruits produce an amazingly syrupy sweet juice, perfect for vegan cocktails and homemade sodas, and nothing like the chocolates or liquors you've ever had before!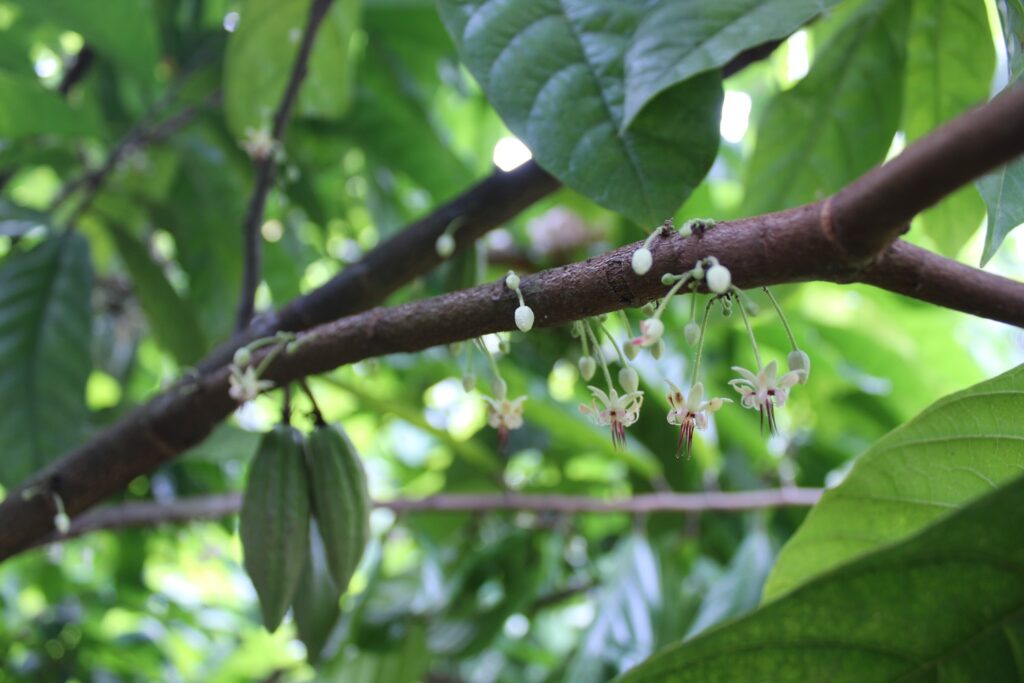 How Is Chocolate Liquor Used?
Chocolate liquor is usually used to make chocolate, either dark or milk, but it's also commonly used to make chocolate-flavored products like ice creams and sauces. The liquor itself arrives at factories in the form of blocks, more commonly referred to as cacao mass when in solid form. This cacao mass is then melted and either poured into a refiner to grind down into extra-smooth chocolate, or it's already a very smooth texture and it's combined with other ingredients to complete a recipe.
When chocolate liquor is used to make chocolate, usually sugar and milk powder are added near the beginning of the process, so that all the ingredients can grind down to the same particle size. When a maker doesn't add any sugar, the final product is 100% chocolate, also known as baker's chocolate or baking chocolate. This 100% cacao product should not be confused with cocoa powder, either, which is a lower-fat version of chocolate liquor.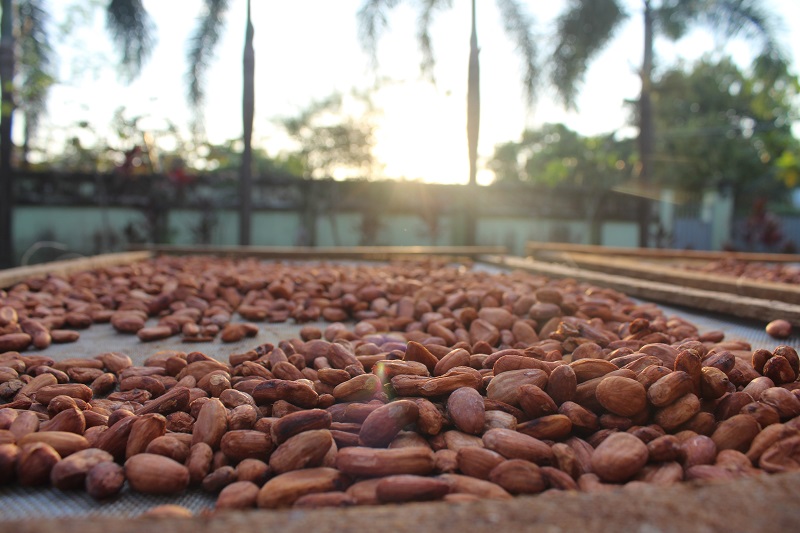 FAQ: Chocolate Liquor
Is chocolate liquor vegan?
Yes. Chocolate liquor is made from the ground seeds of the cacao tree; therefore it is vegan friendly.
Is chocolate liquor poisonous to dogs?
Yes! Chocolate liquor can make your dog or cat very sick. Keep them away from the chocolate liquor (& chocolate liqueur, for that matter).
What is chocolate liquor made of?
Chocolate liquor is produced from ground cacao beans. The term is synonymous with cacao mass, baking chocolate, cocoa liquor, cocoa mass, and legally, even just "chocolate."
Is there alcohol in chocolate liquor?
Nope! Chocolate liquor is produced from the humble cacao bean; the word 'liquor' being a more antiquated reference to the liquid state which the cacao must reach in order to be considered chocolate liquor.
Do chocolate liqueurs contain alcohol?
Yes! All chocolate liqueurs contain alcohol, though chocolate liquor (produced from ground cacao beans) does not.
Is there gluten in chocolate liquor?
Pure chocolate liquor is gluten free (not to be confused with the alcoholic beverage 'chocolate liqueur,' which may contain wheat or traces of wheat).
Is chocolate liquor dairy free and vegan?
Since chocolate liquor is derived from a plant, it's both dairy free and vegan. But don't confuse it with chocolate liqueur, an alcoholic beverage which still may contain dairy.
Is chocolate liquor good for you?
Pure, unadulterated chocolate liquor is actually a healthy food…. It's produced straight from the cocoa bean, which contains high amounts of fiber, protein, and mostly healthy fats. It also includes significant concentrations of magnesium, zinc, and heart-healthy antioxidants.
If this article on chocolate liquor left you with any questions, please leave a comment below!